Staff
Our dedicated staff members are here to provide support, compassion, and information to help you through your journey of grief and the celebration of your loved one's life.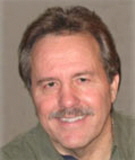 Timothy J. Wisniewski
Funeral Director and Owner
The founder, Mr. Timothy J. Wisniewski is a third-generation funeral director who made Alaska his home in 1976 with the aspiration of opening and operating a funeral home in the Kenai area. Throughout the years he has watched the role of funerals within society change and has adapted services to meet the needs of the families the funeral homes serve. Mr. Wisniewski continues to listen to all of the concerns of the communities throughout Alaska. Mr. Wisniewski and his staff have made a firm pledge to take care of the families they serve as Alaska's oldest continuous family owned funeral homes.
Anchorage Funeral Home & Crematory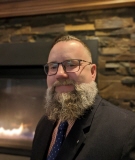 Brian Lervold
Funeral Director / Embalmer / Pre-Need Insurance
brian@alaskanfuneral.com
I am a Nebraska native, but attended high school in Kansas City. I attended the University of Louisiana Lafayette and the University of Kansas before graduating from Kansas City Kansas Community College with a degree in Mortuary Science. I have been married to my beautiful, loving wife, Amanda for 25 years and have two sons, Nathan and Daniel; daughter, Sabrina and a granddaughter, Ava. I am a member of Sons of Norway, Rotary and Moose International. I have been proud to serve many communities in Alaska, including Anchorage, Fairbanks, Juneau and Kenai. I enjoy shooting sports, hunting, fishing, spending time with friends around bonfires and old Kung Fu movies.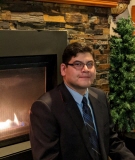 Michael Elizondo
Funeral Director / Embalmer / Monument Consultant
michael@alaskanfuneral.com
I was born in Nuevo Laredo, Tamaulipas, Mexico, but grew up between Laredo and San Antonio, Texas. I'm a graduate of Raymond & Tirza Martin High School in Laredo. I am also a graduate of Commonwealth Institute of Funeral Services in Houston, TX. My journey in Alaska began in May of 2017, joining the Alaskan Funerals family immediately after. Aside from serving our community as a Funeral Director, I am a member of the Benton Bay Athletic Lions Club. Away from the funeral home, I live a relatively quiet life with my children Rosie and Lukas, and our senior dog Ozzy. Other hobbies include playing guitar, reading, and classic rock music.
Peninsula Memorial Chapel & Crematory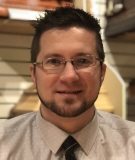 Grant Wisniewski
Funeral Director / Embalmer / Pre-Need Insurance
pmc@alaskanfuneral.com
Timothy "Grant" Wisniewski born and raised in Alaska and had graduated from Kenai Central High School in 2003. He furthered his education by attending the University of Alaska, Anchorage, Kenai Peninsula Community College and finally Ft. Hood Community College to earning his Associate Degree in Mortuary Science in 2006. Upon graduation, Grant began his career as a funeral director at Peninsula Memorial in Kenai following his family legacy and is a fourth generation funeral director. In 2009, he married his wife Amanda and they have four children, Grayson, Emma, Oliver and Hayden. He enjoys mountain biking, camping, hiking, dip netting, traveling and spending time with friends and family.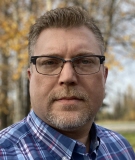 B.J. Elder
Funeral Director / Embalmer / Pre-Need Insurance
pmc-kenai@alaskanfuneral.com
Blaine J. "B.J." Elder is a native of Nebraska. He attended and graduated high school in Central Nebraska and furthered his education at the University of Nebraska - Kearney, majoring in Pre-Mortuary Science. He continued his education at Kansas City Kansas Community College Department of Mortuary Science, where he graduated in 1994 with an Associates of Applied Science Degree in Mortuary Science. After mortuary school, he worked in Nebraska as a funeral director and embalmer until taking a position with Peninsula Memorial Chapel in November 1999. He and his wife, Barb, have three kids, Chase, Shelby and Maggie, granddaughters, Gracie, Emersyn and Vaeda, and their English Mastiff, Duke. He is a member of Holy Assumption of the Virgin Mary Russian Orthodox Church Kenai. When not at work, he enjoys spending time outdoors in what Alaska has to offer, traveling and spending time with his family.